|News
|18th Student Scientific Conference
zburi| print | manage
18th Student Scientific Conference

Abstracts Pregradual students HERE
Abstracts Postgraduate students HERE

---
Dear colleagues,
The review committee accepted all 117 abstracts submitted for presentation on 18th Student Research Conference. Pregradual students submitted 34 abstracts and postgraduate students submitted 83 abstracts. Selected abstracts were accepted for oral presentation and posters. Part of the accepted abstracts is going to be presented only in printed version in conference abstract book.
Results of the assessment of the abstracts of the pregradual students
Results of the assessment of the abstracts of the postgraduate students
Czech as well as English presentations are accepted.
Oral presentation:
The lecture hall is equipped with PC and projector. The time allocated for a presentation is 10 minutes. Further 5 minutes allowed for discussion. The presentation can be downloaded from Windows readable USB flash drive at the day of the conference from 8,30 to 8,55 am and subsequently during the breaks 15 minutes before the session. The computer in the lecture hall will read only PC readable files stored with .ppt, .pptx extensions (MS Powerpoint) or .pdf extension (Adobe Reader). We recommend that you bring a backup presentation format to cover the possibility of incompatibility. You will be informed about the time of your lecture no later than 14 days before the conference.
Posters:
Size of the poster board panel is: 90 cm wide and 100 cm high. Posters can be made of several separately printed sheets of papers size A4/A3 or in form of larger sheet of paper which fits into the board. Title of the presentation have to be part of the poster.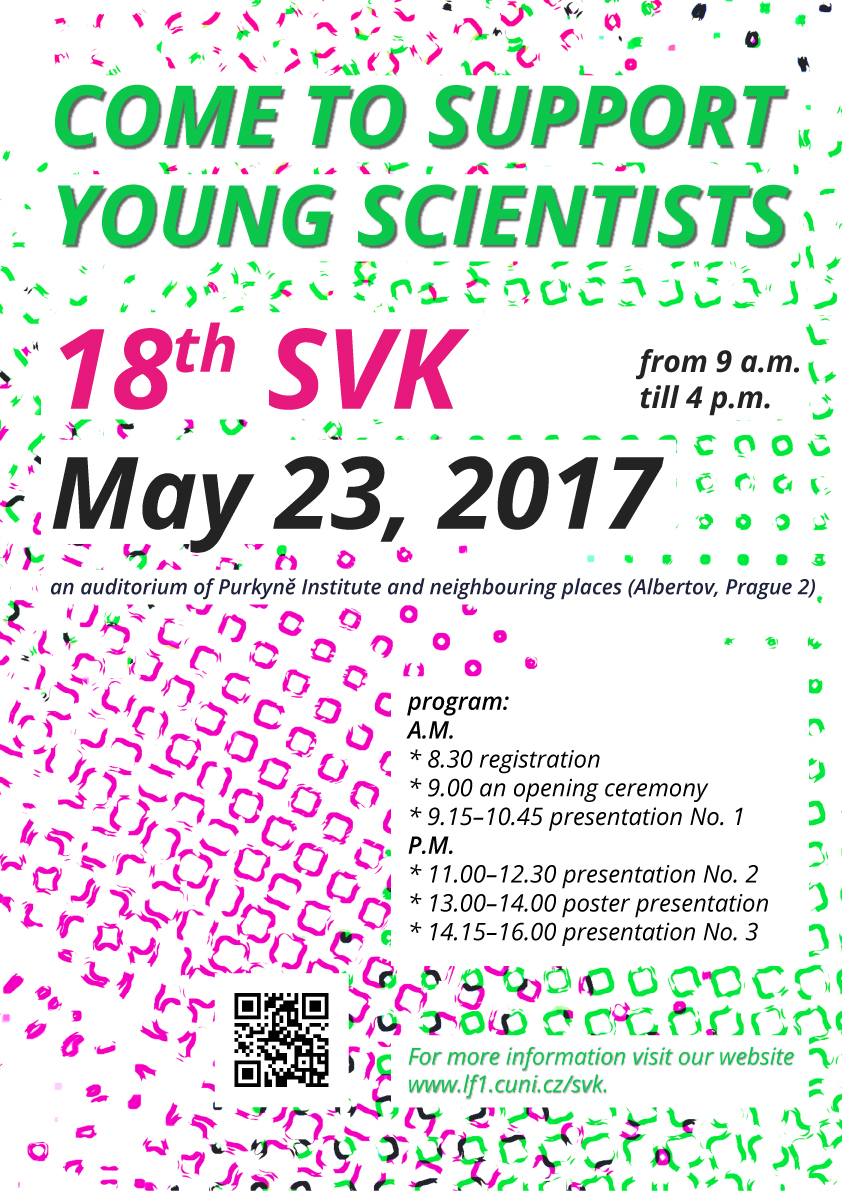 responsible person: Secretary.
number of views: 669
last modification: zburi, 10.05.2017
Page ranking:
(by 1 user)
If you think the article is not up-to-date, click here.