Changes to Admission Testing at the 1st Faculty of Medicine
It may seem that the ink on the registration stamp in the freshmen's logbooks had barely dried but preparations for another year of admissions are already in full swing. We are carefully evaluating what worked well in the past years and adjust the rules of admissions tests for the future accordingly. What kind of changes should we expect?
Faculties of medicine are among the handful of schools where the number of applicants is every year several times higher than the number that can be admitted. That is good, because we can choose. But how do we select the right people? And who are actually the students we want to see at our faculty?
The ideal candidate is someone who will make a good graduate and a good physician, but we have no clear and reliable test that would tell us who is a good physician. Much less a future good physician. In this respect, we thus have to adjust. During their six years at the faculty, students have to pass about fifty exams, get countless credits, and undergo various interviews and tests. They meet many teachers who are trying to discern whether a student is well prepared for his or her future profession. And having many teachers with extensive experience is a good enough guarantee that the graduates who complete their studies do include the ideal student.
Our aim is therefore to develop admission tests that select the applicants who have the greatest chance to graduate. It makes sense, since early termination of studies is always a kind of accident. The unsuccessful student spent much time, the faculty expended significant means on teaching such student, and the efforts of many teachers were in vain.
While we cannot objectively measure how good a physician is, the success rate of studies can be statistically evaluated. Since the period between commencement of studies and graduation is relatively long and the results of analyses would thus be available with a significant delay, we also work with the concept of success in the first years of study. After all, experience tells us that students who do complete the first years of studies without any significant hickups mostly manage to graduate equally well.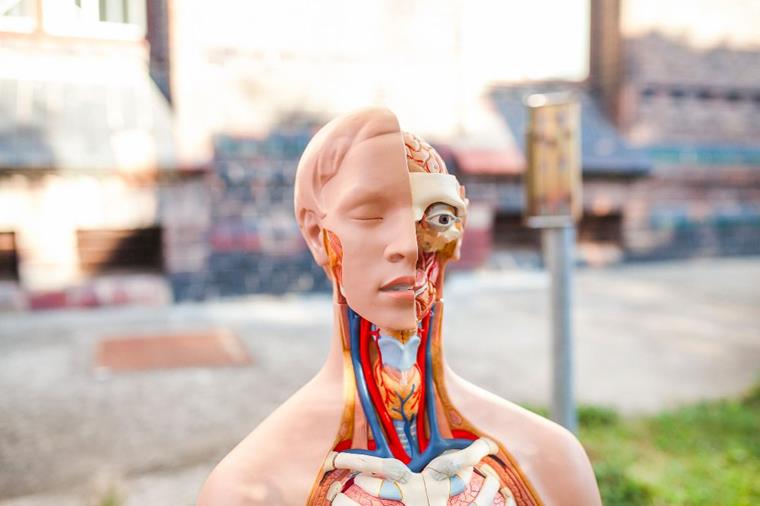 How does one get admitted?
People are complex and complicated. To tell in the space of a few hours who is the best candidate is difficult. Even so, we keep on trying … and fortunately, it seems we are quite good at it.
Admissions tests to the 1st Faculty of Medicine have always been formulated in such a way that all their parts can be secured and traced. Each step is secured against information leaks and against attempts to alter the results. The results are independent of our subjective evaluation of candidates. Yet although these principles are very strict, they leave space enough for us to tell not only who did very well in the tests but also who had achieved higher-than-average results in their previous studies.
Admission 'without admission tests'
It is rather common sense that students who have excellent results in secondary school tend to be successful also at university. Our faculty therefore admits to the study of General Medicine also on the basis of secondary school results: students whose average was up to 1.2 (in the Czech grading system) can apply for exemption from admissions tests. In addition to the general average, we also separately consider their grades in physics, chemistry, and biology. An applicant can apply for exemption from testing only if he or she had to take each of these subjects in at least one of the last two years of study and received 1 or 2 (the Czech equivalent of A or B). The dean will then exempt from testing 450 best candidates (based on their grade average).
It has often been discussed whether secondary school result averages should be taken into consideration in university admissions. Secondary schools can, after all, vary in their standards. But numbers are clear on this point. For instance in 2016, 147 applicants who had been admitted based on their secondary school grades have started to study at our faculty. The percentage of those who dropped out in the first two years was the same as among students who were admitted based on admissions tests. Nevertheless, students who had been exempted from admissions tests based on their secondary school grades were much more likely to achieve higher-than-average results, a smaller proportion of them had to retake a year or split it in two, and more managed to pass exams on the first try. On average, students who were admitted without testing thus did do better than those who were admitted based on admissions test results.
It should be noted that the variety of secondary schools from which one can be admitted based on average grades is limited by further rules. First of all, only fresh secondary school graduates can apply for exemption from admissions testing. And while we have noted above that exemption can only be granted to students who had in the last two years at least one year of physics, chemistry, and biology, we should add that another condition is having to study Czech language and literature for the last four years of their secondary school study.
Extra points for mathematics and olympiads
Gifted students from Czech gymnasiums (academically focused secondary schools) who had above-average study results can have an easier time being admitted to study at the 1st Faculty of Medicine even if they do not qualify for exemption from admissions tests. If their grades in mathematics in the past four years were 1 or 2 (Czech equivalent of A or B), they receive additional 30 points to their admissions test results. They get the same number of extra points if they passed the elective school-leaving exam Mathematics+ and were graded 1 or 2 (czech equivalent of A or B). It seems that secondary school mathematics tells us a lot about someone's way of thinking and their ability to study. Students who received these additional points in 2016 were two and a half times more likely to reach third year of medical studies than students who did not receive these additional points. Based on thorough analyses, we have therefore decided to increase the number of extra points to the abovementioned 30 (it used to be just 10). The number of students who manage to gain these extra points is, meanwhile, relatively small: in 2016, only 58 students managed to get extra points for mathematics.
A novelty in the admissions system is that applicants who managed to secure a first, second, or third place in a regional round of olympiad in mathematics, physics, chemistry, or biology, can get another 30 points.
Admissions tests will be shorter
Large majority of applicants have to pass tests in chemistry, physics, and biology. The faculty are continuously striving to make these tests as good as possible and to make sure that they reflect the factors we are interested in. It is far from true that in order to pass, one can just learn model questions by heart. A team of authors and reviewers keeps on developing new tasks. Tests are carefully evaluated. For each task, we evaluate whether it worked and whether it makes sense to use a similar kind of task in future. Thanks to this detailed, laborious work, we have been able to launch a change that will do doubt please both the applicants and examination committees: the number of questions in each test will decrease from 100 to just 70. This will make the tests shorter and more humane!
Martin Vejražka, member of the Dean's college