Professor Evžen Růžička, head of the Department of Neurology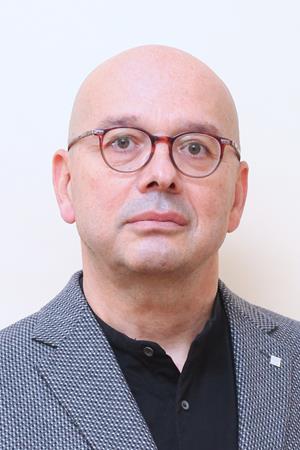 What the First Faculty of Medicine means to me personally? Even the study of general medicine at the Faculty of General Medicine of the Charles University, as it was then called, was an unexpectedly fascinating experience: anatomy and Latin terminology in conjunction with the historic buildings of institutes which exude classical charm, later the excitement of the first clinical courses, and then the life-changing meeting with neurology. In 1982, thanks to the kind understanding of Doz. Duchoň and Professor Vymazal, I got a position at the Second Institute of Medical Chemistry and Biochemistry and at the same time started coming to the Department of Neurology: first as unsalaried intern, then as a junior physician. I was fortunate to meet there with several direct students of Professor Henner and other outstanding neurologists, teachers and colleagues who formed a team which I gradually started perceiving a bit like my own family. But it was only in the early 1990s, after two years spent in the La Salpêtrière Hospital in Paris, that I returned with a clear idea of my place in clinical neurology and in research. On top of that I soon found that I enjoy teaching, which is why the Department of Neurology remained the best place for me, a place where I could do what I enjoy.
I would like the First Faculty of Medicine to really remain Number One. I want our students to be the best, to enjoy their time at the Faculty, to take with them as much as possible into their professional lives, and not to spend all day pouring over textbooks. I would like them to come into courses in clinical subjects with practically usable theoretical knowledge and leave with practical skills. In other words, I would like to wish our Faculty enlightened management, positive changes in the conditions of financing, and a successful reform of the teaching system.
Photo: Markéta Sýkorová