Professor Jaroslava Dušková, Institute of Pathology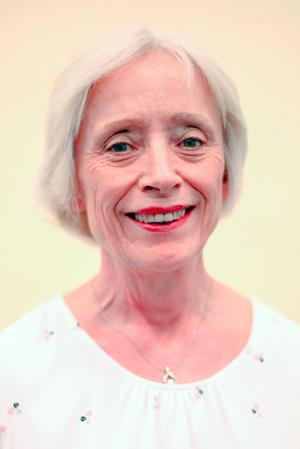 Invitation to contribute to this column reminded me of the fact that the First Faculty of Medicine has been part of my life for half a century. Fifty years passed quickly. I am glad that this review, this balance sheet, is just preliminary, not final.
In 1970, I came to study at the Faculty of General medicine, as it then was, thinking I would become a GP in my native Děčín. Based on my initial study results, I was placed in so-called 'select group', which had the advantage of being able to learn from the most experienced teachers. In pathology, I became especially interested in Professor Vaněček's lectures and practical seminars led by Doz. Motlík, which is why I was glad to join the student assistant forces. Coming to work in pathology was still at first a compromise for a graduate with a year-old son whose applications for work at the clinics were unsuccessful. And just like the last years of study also the first years of practice were marked by the inevitable feeling of partial failure in the role of both a mother of two small children and as a professional. Pathology attracted me by its relatively precise, exact nature and inspiring contact with colleagues: Professor Schreiber, Doz. Límanová, Professor Betka… Interest in endocrinology and thyroidology led me to then still much underappreciated cytodiagnostics. Focus on this and my love of computer-assisted image analysis then took me all the way to professorship.
Teaching is something that always forced me to constantly study. I appreciate contact with clinical specialists, with Czech and international students, non-medical specialists, and emergency workers. And ever since student years, the fact that I belong to this faculty has been to me a source of pride in its tradition and sympathies with current modernisation. My initial resolve to study as well as possible became transformed into a strong feeling of obligation to represent well.