Welcome to the Erasmus web pages of the Charles University in Prague First Faculty of Medicine. The pages are intended to help incoming students both in planning the stay and during the study in our faculty.
Students about us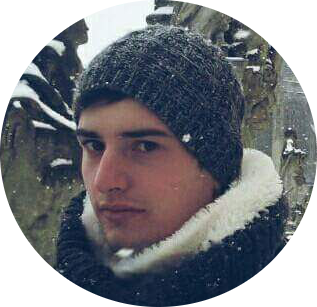 My name is Emanuele and I'm an italian medical student from Rome ,here in this beautiful city " The gold" one for the Erasmus project. I would like to tell you why you should come here, why you should not miss this incredible experience here in Czech Republic( and why not the incredible beer.)
Once upon a time.. :)
When I arrived in Prague, I didn't expect a city like that. It was January, so honestly quite cold. From the taxi, my first memory here in Prague was the Castle... my favorite breathtaking view, no doubt on it!
As you will see the city has several magic point like Kampa park, Petrin hill, Charles bridge, Old town square and the castle ( you can check it in every guide book), a very efficient and widespread public transport system and an incredible university ( the oldest one in central europe). This well-organized university has many beautiful courses. During my experience I have attended 6 of them, and every one is composed by lectures and especially practical activity on the ward. The professors speak a good English ( sometime less) but on the other part they are experienced. Sometimes I had problems with General Surgery (there is not a defined schedule for us), but you can be present at the operations.
A very high mark, for Lenka, the Erasmus secretary. She was able to solve promptly all my problems and to answer to my email in a short time ( that's important for your urgent ones).
The library and the loan services were excellent, you can prepare all your exams by the university books.
Living in Prague, it's absolutely not expensive. With your student card, you will receive incredible discount on the open card for the public transport, restaurant and theater. The Czech food and beer are waiting for you.
Czech Republic is not only Prague, you will have a world to discover. From the mother place of Beer in Plisen to the magnificent cathedral of Kutna Hora, from the magic castle of Cesky Krumlow to the magic one in Karlstein.
So, what are you looking for? A beautiful city? an incredible experience? One of the greatest destination in Europe? Enjoy Prague ;)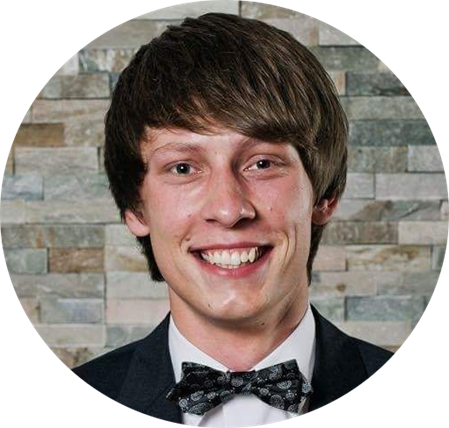 My name is Rok Slokar and I am a 6th year student of Faculty of Medicine, University of Ljubljana in Slovenia. In below letter I will try to present my experience as a medical student within Erasmus + Practical exchange at 1st Medical Faculty on Charles University in Prague, Czech Republic. I am doing here 4 weeks of Gynaecology and Obstetrics at Apolinar hospital and 4 weeks of Surgery in hospitals Thomayer and Motol.
In first, in Slovenia I am just before my graduation so I have gained some pre-clinical and clinical medical knowledge and experiences, so now I understand how important is cooperation with other colleagues from your clinic, country and also abroad. This is the reason why I have decided to start my Erasmus here in Prague. It mean a lot for me and my future career prospective because it is definitely very efficient method to improve my medical skills. Moreover, I cherish the opportunity to enhance my experience at 1st Faculty of Medicine on Charles University since it has a great reputation.

Now I am here for 4 weeks and I would like to emphasize that I already have some benefits: knowing better Erasmus students from the whole Europe, exchanging experiences and practices, spending quality time with new friends, comparing Slovene and Czech medical and educational systems, knowing better Czech country and culture and improving my language.
I would like to emphasize that administration workers and professors or assistants at 1st Medical Faculty are always very nice, quick with answering to your questions and always prepare to help you. At Gynaecology and Obstetrics Departement lectures are devided in to seminars with active participation and live transmissions from the operational theatre. After every lecture until now I have gained some new informations for my future work. I have to say that also young assistants are extremely well prepared for lectures. Although it is interesting, I am missing practical work, maybe assistance in the operational theatre. I will see how it will be with surgery.
Secondly, I have to be very thankful to my buddy here because she is helping me from the beginning with some tips, advices and good words. She introduced me to the other people in Medical Association of 1st Faculty of Medicine and they are all very nice. We are now hanging together, having some parties and they are also organizing trips around Prague for us. City is amazing as also all cultural events and museums.
In conclusion, I am very happy to be here on this exchange. I believe that my work combined with the flexibility of the system will enable me to reach my goals here.